CUPE members and activists joined over 10,000 people in the 2014 Winnipeg Pride parade held on Sunday, June 1.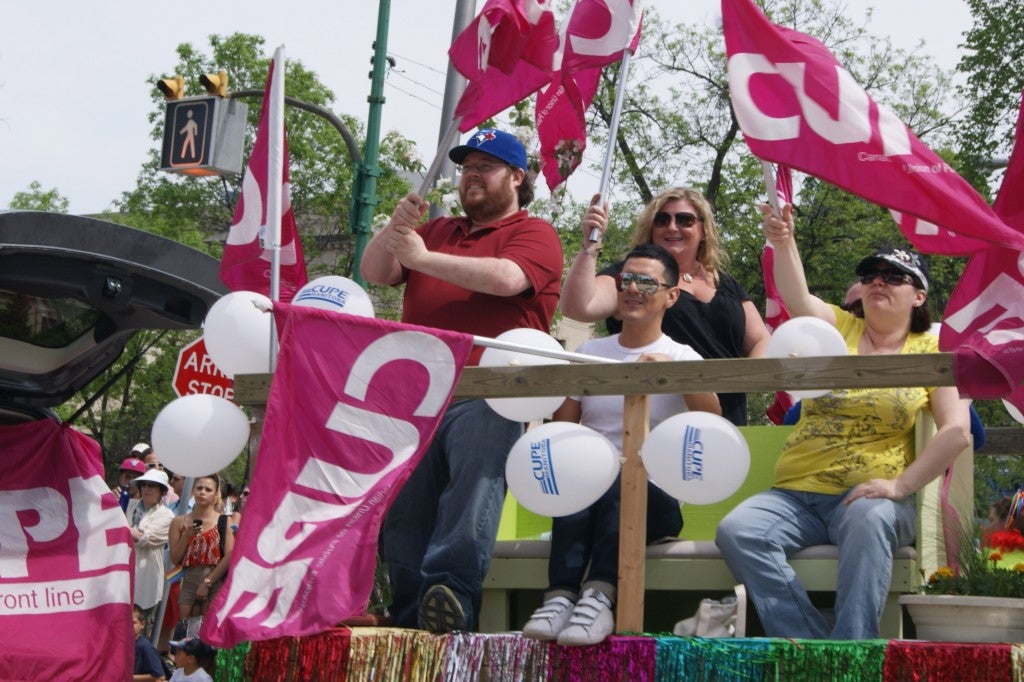 "Our union works tirelessly each and every day to end homophobia, transphobia, sexism, and discrimination in our workplaces" said Kelly Moist, President of CUPE Manitoba "many of our members face these issues daily, and we are proud to stand up and speak out against this form of hatred".
This year, the CUPE Manitoba Human Rights Committee and the CUPE Manitoba Young Members Committee joined together to host a colourful parade float, decorated in both Pride and CUPE flags.
"By being a visible part of Pride we hope not only to celebrate the LGBTTQ* community, but to also send a message to the broader community" said Moist "if there is any form of discrimination in our workplaces, we will be there to fight it".
The Pride Winnipeg Festival started in 1987, and CUPE Manitoba has supported the festival over countless years.