The Manitoba Government's 2015 provincial budget was released on April 30th.
Throughout this week we will be featuring a number of key CUPE sectors and how the budget affects members within that sector.
What is the provincial budget?

The provincial budget is the implementation of the government's vision for the next year, as well as commitments to long-term and short-term investments.

Being part of a national union, CUPE members in Manitoba know that the cuts made in other provinces are not happening here. The Manitoba NDP has committed to supporting the services that Manitobans rely on.

CUPE members in Manitoba are represented in workplaces across the province, in almost every community. Building physical infrastructure like roads means a lot to CUPE members.
But what does the 2015 provincial budget mean to CUPE members in Manitoba?

Investments in infrastructure make it easier and safer for our members to do their jobs, to get to work and return home to their families safely. The Manitoba government has introduced numerous safety measures over the years to protect both drivers as well as CUPE members who work on roads (including municipal workers).
From school bus drivers to health care aides getting to work, this government's prioritisation of improved roads means a lot to CUPE members.
Some highlights of new improvements to roads in Manitoba include: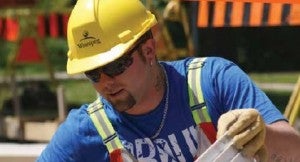 –       Repaving PTH 10- near Swan River and south of Flin Flon.
–       PTH 6 north
–       PTH to Steinbach
–       PTH 10 north and south of Brandon
The province is also committed to improving roads and flood protection in Winnipeg and across the province as well as expanding and improving transit services, making it easier for CUPE members to have access to reliable transit.
Althought Manitoba is the first province in Canada to implement P3 accountability legislation (a move supported by CUPE), we will work with the province to push back against any type of P3 highway project as seen in Ontario.
Stay tuned for "Manitoba budget fights poverty. What it means for CUPE members"